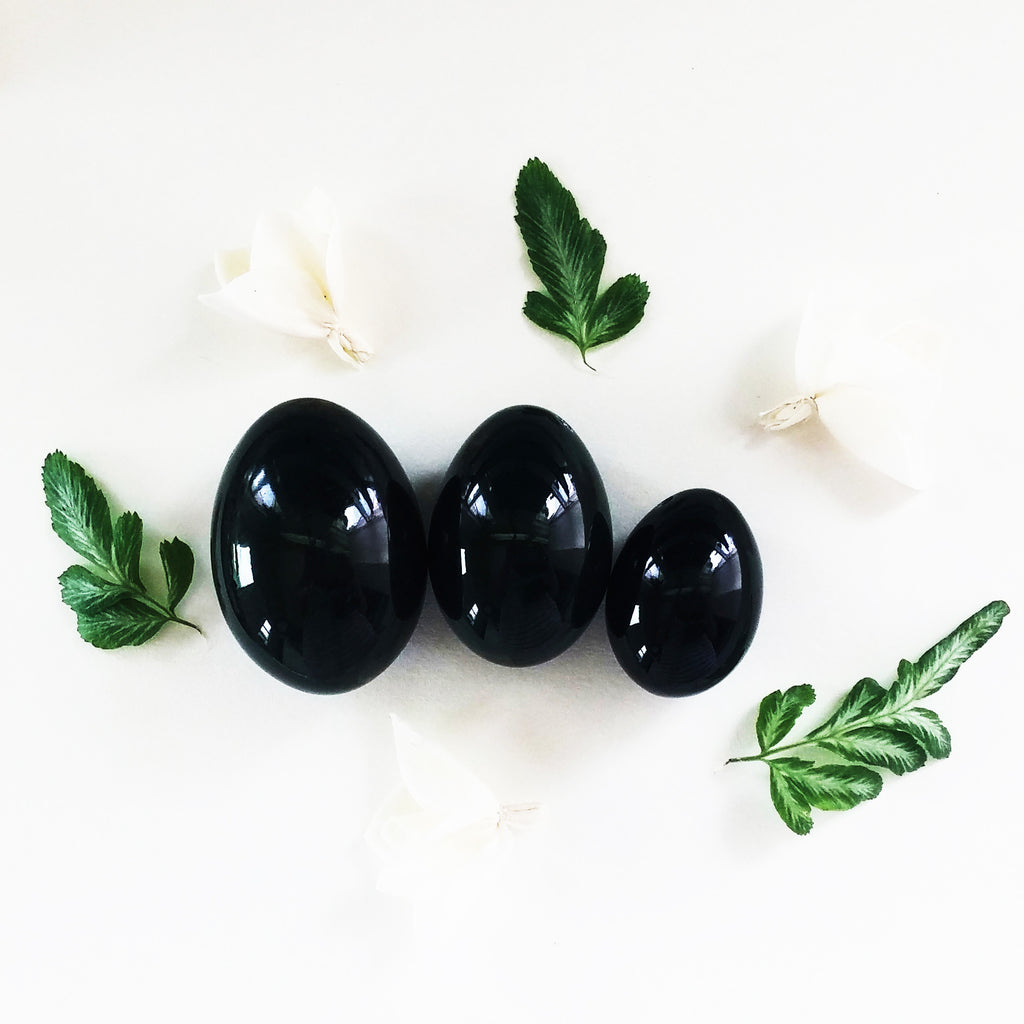 $130.00
THE HEALERS - Obsidian Yoni egg set
Obsidian is a hard, dark, volcanic glass formed by the rapid solidification of lava. This elemental stone is so smooth and reflective, it was used to make mirrors. These yoni eggs are perfect for releasing and clearing negativity and stored hurts.
Yoni eggs are the perfect tool to unlock a world of mindfulness, care, and romance for our bodies, voice, presence, and spirit. Strengthen your pelvic floor, and enjoy sensual benefits as well. Click here to learn more.
See our size guide and practice guide for detailed uses of each egg size.
One set includes 3 drilled yoni eggs that come beautifully packaged with a hand-sewn cotton bag for each yoni egg.  All 3 eggs will be placed into a velvet rich bag with the aroma of palo santo in one stick to seal the value of this wonderful offer and ritual journey you are to embark upon.  
L 50x35mm - M 42x30mm - S 32x25mm
Traditionally, obsidian is used as a powerful energy cleanser. It's used to draw out pain and trauma. It also protects the mind from negativity and is considered the stone of truth and integrity.