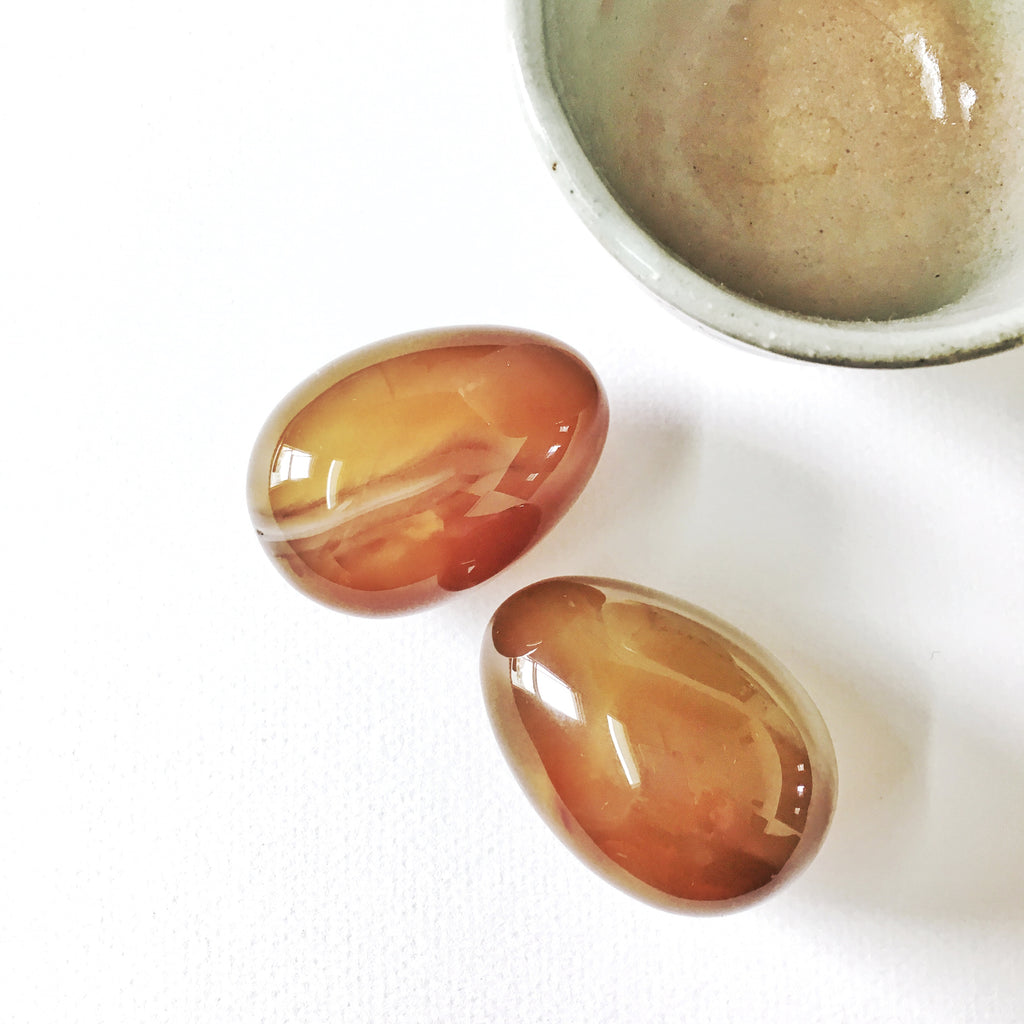 $45.00
The Pathfinder
This yoni egg is the perfect stone for courage and confidence. Historically, carnelian was the stone of mindful action and motivation.
Yoni eggs are the perfect tool to unlock a world of mindfulness, care, and romance for our bodies, voice, presence, and spirit. Strengthen your pelvic floor, and enjoy sensual benefits as well. Click here to learn more.
See our size guide and practice guide for detailed uses of each egg size.
Each undrilled yoni egg is beautifully packaged.  
M 42x30mm (drilled)
Carnelian is loved for its ability to clarify one's way forward in life by giving the bringer courage and motivation to move forward in directions aligned with their truth. It's also used in leadership and the clarification of goals.