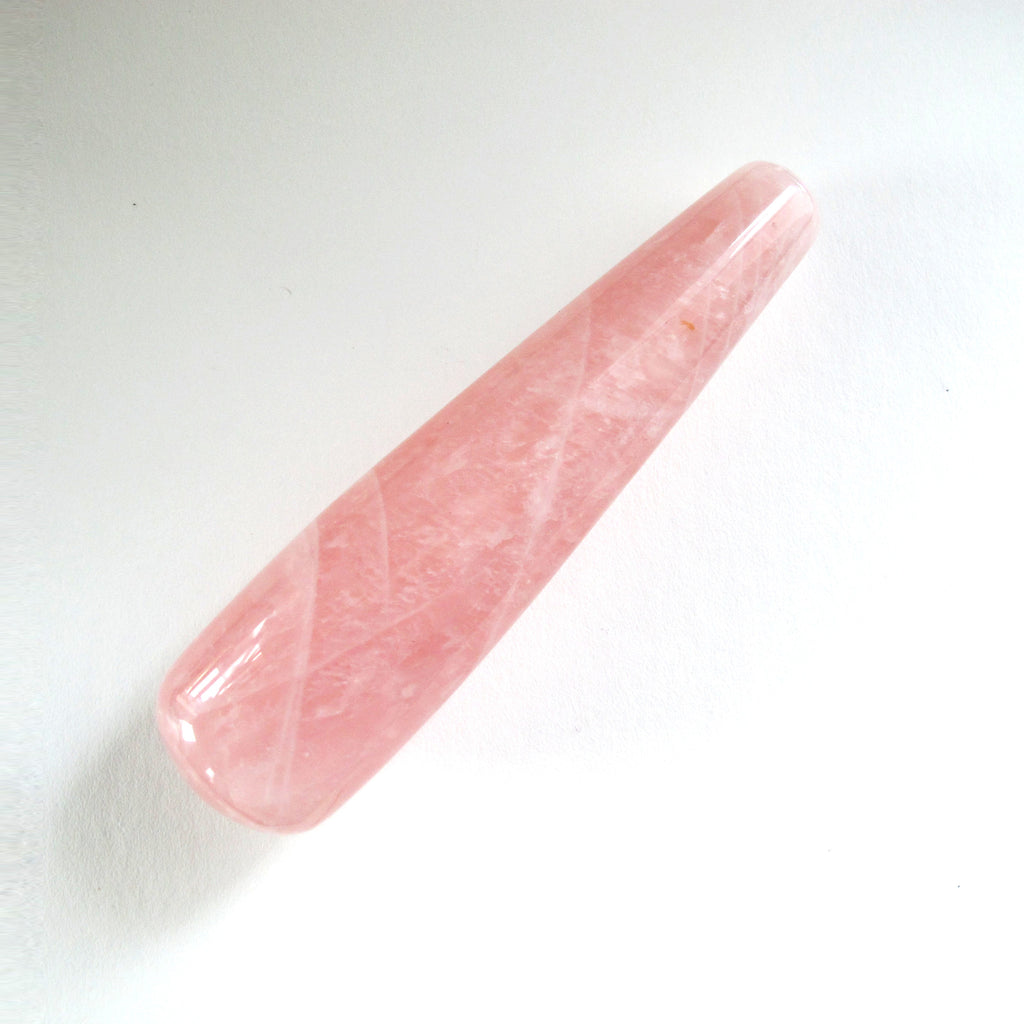 $150.00
Rose Quartz Light Wand
Sweetness in the array of rose petals. Touch the portal of your vessel, connecting to your soul and opening your womb to receive this light wand, to enter your yoni and invoke ease and expansion within your canal wall of subtle energies. This intimate piece offers time to engage in mapping the memories within your heart held in your genital. Be embraced by this incredible awareness and gentle, loving presence of rose quartz. Beauty found inner and outer, roll this wand over the layers of your physical vessel connecting to pressure points. This yoni wand, is an encourager to trust, to explore and go where you are ready, growing with you on this spiritual journey of nakedness.
Our wand measures 7 inches and comes beautifully packaged. Our authentic rose quartz comes from Brazil.
Rose quartz is known as the love stone and is used for calming the fears of the heart and opening it to powerful love. It's also known for attracting love in all forms.